Overview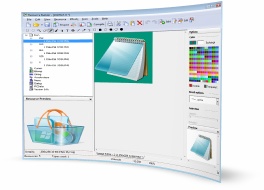 What makes application files unique and different from each other? First of all, it is their code that is responsible for the main functions of the program. The second thing is the resources of each application: its icons, images, labels, dialog boxes and other objects whose absence would make it impossible to comfortably work in Windows aimed at visual interaction with its users.

That is why any modern environment for quick development includes special utilities which help software developers create and manage resource description files containing these vital components of any application for the Win32 platform.

Unfortunately, despite the fact that most utilities make developers' lives easier, they often have serious drawbacks thus complicating effective work: they are uncomfortable, have serious limitations and are developed rather slowly obviously lagging behind the overall progress in the field of information technology.

That is why each professional software developer often uses some special utilities from third-party developers, for instance, Resource Builder , which is one of the best programs in its class.
Here is a brief list of the Resource Builder main features:
Works with RC scripts and RES files with complete support for Unicode RC files and Unicode resource data
Edits resources directly in EXE, DLL and other PE-files. Support sboth 32-bit and 64-bit executables.
Imports resources from files of various formats
Patches and updates resources in executable files. Creates Resource-Only DLLs.
Contains advanced graphic editor edit graphic resources. Supports all ICON (including Vista PNG icons), CURSOR, BITMAP, JPEG and PNG graphic formats.
Built-in WYSIWYG Dialog Editor gives you the full RAD (Rapid Application Development) power for editing dialog resources.
Includes command-line compiler to automate resource compilation.
Supports additional resource formats, such as DFM (forms in Delphi and C++ Builder), HTML, XML, ANI and other formats