What makes application files unique and different from each another? First of all, it is their code that is responsible for the main functions of the program. The second thing is the resources of each application: its icons, images, labels, dialog boxes and other objects, the absence of which would make it impossible to comfortably work in Windows aimed at visual interaction with its users.

That is why any modern environment for quick development includes special utilities, which help software developers create and manage resource description files containing these vital components of any application for the Win32 platform.

Unfortunately, despite the fact that most utilities make developers' lives easier, they often have serious drawbacks thus complicating effective work: they are not user friendly, have serious limitations, and are developed rather slowly; obviously lagging behind the overall progress in the field of information technology.

That is why each professional software developer often uses some special utilities from third-party developers, for instance, Resource Builder - one of the best programs in its class.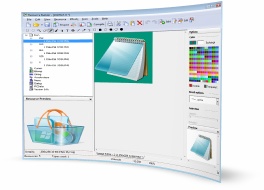 Resource Builder - a full-featured visual resource editor allowing you to create, edit and compile resource files as well as edit resources in compiled executables. You can easily modify resources in any Win32 executable file such as applications, libraries (DLL) and others, and even create localized versions for them.



The following brief list of the program's main features is really amazing:
Working with RC script and RES files
You can create and edit any resources in the easy to use visual editors of Resource Builder, and then save them to RC or RES files that can be used in third-party applications. Moreover, Resource Builder allows you to select and load the resources you need from resource files and create their new combinations. You can also select separate resources and save them to a file.
Importing resources from files of various formats
Resource Builder has the unique feature of importing resources from Win32 executables (EXE, DLL …) and from 32-bit and 16-bit binary resource files (RES, DCR).
Updating resources in executable files
Resource Builder makes it possible to update resources directly in executables, such as applications and dynamic-link libraries.
Advanced features in working with graphic resources
Resource Builder allows you to work with images in the JPEG format as easily as with standard BMP images. Moreover, the graphic editor of the program allows you to process images with the help of various filters, making it as good as serious graphic packages.
Supporting the DFM format (forms in Delphi and C++ Builder)
You can view and edit forms created with Borland Delphi and C++Builder in the text form. Resource Builder can also work with resources stored in Delphi packages.
Supporting the HTML and XML formats
The program supports the HTML and XML formats, which are becoming more and more popular. Registered users have at their disposal easy to use tools for editing resources in these formats.
Built-in compiler and command line interface
These features take the program to the level of professional development tools. The built-in compiler can work with most formats of RC files and combines high performance with stability and correct script processing. Moreover, all compiler features are available both from the graphical interface of the program and from the command line.
As was mentioned above, Resource Builder can import resources from Win32 applications, and update any resources directly in executables.
It should be mentioned that the update feature allows you to carry out this operation in three different modes: complete replacement (in this case all resources of the executable are lost and the resources of the current project are linked to the file), addition (in this update mode the resources of the current project are only added to those already existing in the application), and the so-called smart addition: when only the resources of the executable whose names coincide with the names of the resources in the project are updated with their new versions. This mode is the slowest, but also the safest.
Another feature you will not find in most similar products is the ability to create DLLs containing only resources. This approach is often used for the localization of applications. With Resource Builder, you can create such libraries by just selecting the corresponding menu item.
The entire work with resources is done in the built-in resource editors. Each resource type has its own editor made specifically for editing this type of resource in an easy and visual way. Let us look closer at the main features of these editorsá and take a look at their screenshots for better visualization.
Image Editor
It is possible to perform all standard operations with images in this editor: draw, paint, select colors, and insert text, erase, and fill areas with color and much more.
There are no limitations in working with color depth and image sizes, as well as with built-in effects. This leaves all close competitors behind (for example, Borland Image Editor and Resource Workshop). The option of converting images between the BMP, ICO and CUR formats is also worth mentioning. For sure, developers will appreciate this feature.
Icons and Cursors Editor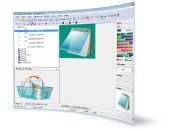 This built-in module has all the features of the image editor described above. Additionally, it is possible to work with information about the transparency of separate areas present in most icons and cursors. Vista icons supported very well! The built-in editor for animated icons and cursors (ANI files) will allow you to create nice looking and professional animated icons and cursors for your applications.
Strings Editor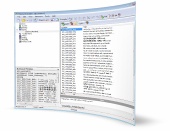 Text strings are probably one of the most popular types of resources. They are edited very often, especially when new versions of a program are released. For this reason there is a need for easy to use tools for editing them.
Resource Builder includes a special editor that makes it simple to to edit, add and remove strings, and manage unique identifiers and values.
Dialogs Editor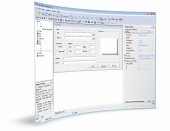 Modern development tools provide a wealth of options for designing the graphical interface of an application. However, it often happens that it is more convenient to edit something right in the resource file, and Resource Builder allows you to do it.
A few simple drag-and-drop operations, editing a couple of values in the Properties column and you get what you need! To make it it easy to use for developers, the toolbar contains all the common Windows controls: labels, buttons, checkboxes and so on. To place them onto the form, a couple of moves with your mouse is sufficient.
Conclusion
The features of Resource Builders described above make it one of the most convenient and at the same time full-featured resource editors on the market. A single-developer license for the program costs US $79.00, which is very good value for money for a first-rate utility oriented towards both professionals that are more interested in the wide features of the program, and beginners who will be attracted by the amazing usability of all the advanced features in Resource Builder.
A 30-day trial period will allow you to try it for yourself, and make a decision about the purchase based on your own experience.
By the way, do not forget about the feature of Resource Builder, which enables you to check if there is a new version available at its developers' site, and update the existing files if there is such a version.